Luscious curvy lashes.
Lash lifting provides a longer lasting wow effect.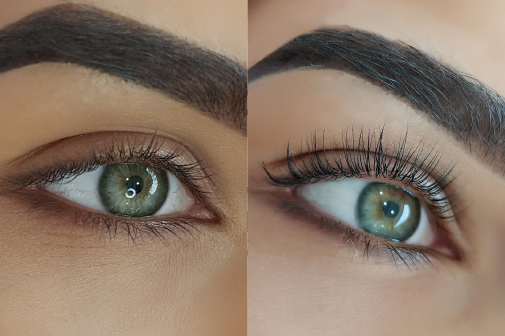 Stunning lashes create a seductive glance.
Beautiful eyes are a must for giving you that extra look-good factor in next to no time. Professional eyelash lifting will give your eyes an expressive frame. Our sculpting technique creates that ultimate wow effect. Unlike lash extensions, lash lifting involves permanently curling and fixing your natural upper lashes and then tinting them - without any fake lashes. Your natural lashes will look thicker and more expressive after this treatment.
Beautifully sculpted - thanks to our lash lifting method.
Apart from their length, thickness and colour, the curl of your lashes plays an important role for a seductive glance. Especially the lashes on your upper eyelid create that extravagant wow effect. Hence, they are the focus of many sculpting methods, used both at home and in many beauty salons.
Unfortunately, they do not provide a long-lasting curl effect. So you need to keep using a curler. We therefore recommend our professional lash lifting treatment, which creates unforgettably stunning eyelashes that will enchant from the first glance. 
Lash lifting is a natural procedure that gives your eyelashes a naturally beautiful shape. Ask our beauty specialists for advice.
Everything you always wanted to know about lash lifting.
How does lash lifting work?
In a professional lash lifting session, our specialists will first degrease your lashes using a special solution. In order to give them the right shape, your lashes are lifted onto gel pads in your exact lash length, over which they can then be curled. By means of a fixing lotion the lashes are given a lasting shape.
How long does the lash lifting effect last?
The breathtaking lash lifting effect lasts for the entire growth cycle of 6 to 8 weeks until your eyelashes have completely regrown. Whether your lashes are short or long, thick or thin - lash lifting will give you a long-lasting bright-eyed look.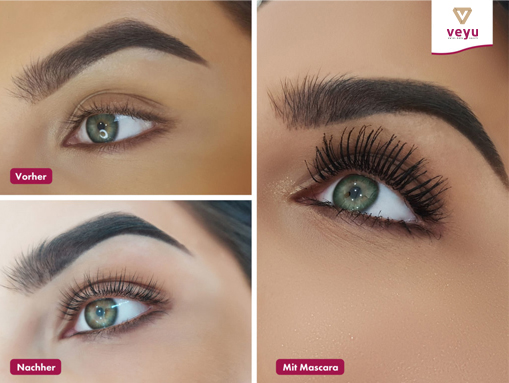 Any questions?
Our beauty experts will be happy to offer you in-depth information and advice in a personal consultation.
Please call us, write an e-mail or use the contact form to reach out to us. One of our beauty experts will contact you directly and - if desired - immediately compile and discuss an individual treatment plan with you.