Bright white teeth - because first impressions count.
Our dental bleaching gives you a bright cheerful-looking smile
White teeth - a new status symbol.
A beautiful white smile has a direct effect on successful personal interactions. Boost your self-confidence with dental bleaching by veyu. Our cosmetic procedure will gently whiten your teeth with active oxygen, removing unwanted stains without affecting the substance of your tooth enamel and dentine. This innovative method brightens up your face with a lasting effect.
Advantages of teeth whitening
Gentle procedure
Innovative method
Enamel and dentine are not affected
With gentle whitening of natural teeth.
The red carpets of this world have always been a bright and glamorous place. But today, celebrities dazzle, above all, with their brilliant smiles. And now you can do the same: thanks to professional teeth whitening. Brilliant white teeth have become the epitome of beauty, health and social success in recent years. No wonder: After all, healthy-looking teeth allow you to smile more often and with greater confidence - which immediately makes you appear more attractive to others.
Dental bleaching is a cosmetic procedure that gently whitens natural teeth with active oxygen. It effectively removes unwanted stains from your teeth without affecting the substance of your tooth enamel and dentine. Our teeth whitening treatment will brighten up your life.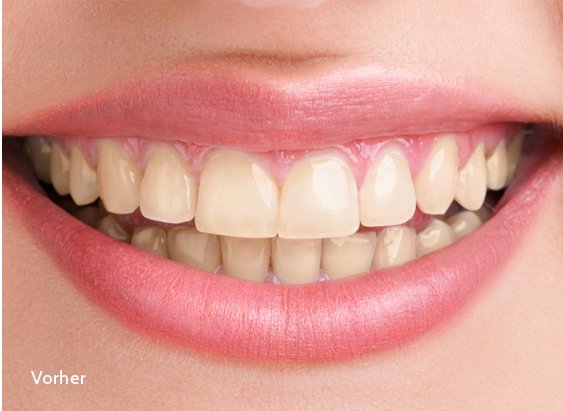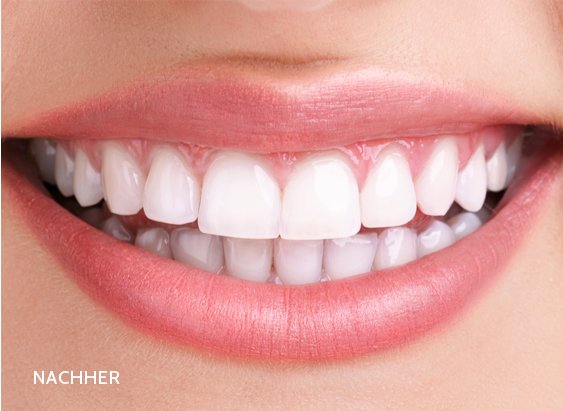 Everything you always wanted to know about teeth whitening.
Any questions?
Our beauty experts will be happy to offer you in-depth information and advice in a personal consultation.
Please call us, write an e-mail or use the contact form to reach out to us. One of our beauty experts will contact you directly and - if desired - immediately compile and discuss an individual treatment plan with you.