Deep penetration of highly effective vitamins
Instantly evens your skin tone
Filler without needles
INFUZION® is a revolutionary, non-invasive treatment method that gently transports hyaluronic acid enriched with vitamins and minerals deep into the skin cells by iontophoresis - without any needles.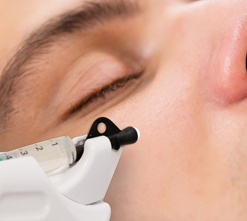 Thanks to the patented roller (Infuzer)
INFUZION® uses a patented roller (Infuzer) instead of needles. This sets INFUZION® apart from other methods, where the active ingredients penetrate the skin through lots of tiny injections.
In a way, INFUZION® is an injection without a needle.
The skin is inundated with highly purified hyaluronic acid, boosting the formation of elastin and collagen.
Advantages of INFUZION®
Fewer wrinkles in only 20 minutes
Non-invasive and painless
Smooth skin and a radiant complexion
No redness or swelling
Immediate effect
Lasting results
Skin refinement and prevention of skin ageing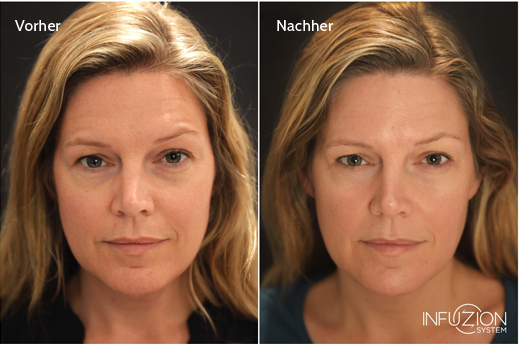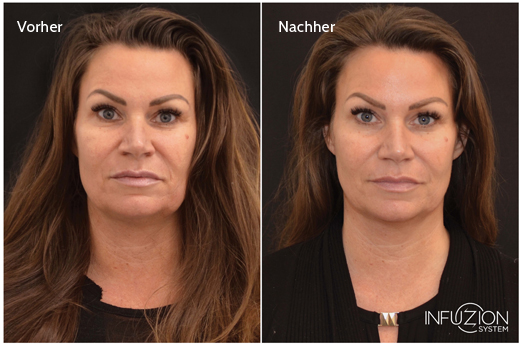 Everything you always wanted to know about INFUZION.